SWISS NURSE IN HOLLAND
"Herinneringen uit onze hollandse tijd, zomer 1955"

are a reason to do some work. Pictures that are put in a small photoalbum with a short remark give an idea of this time in Holland of a Swiss nurse that was welcomed with open arms.
She just graduated and in Holland nurses were needed. She wanted to expand her world and wanted very much exchange the mountains for the see in Holland.
She got a job at the childrens station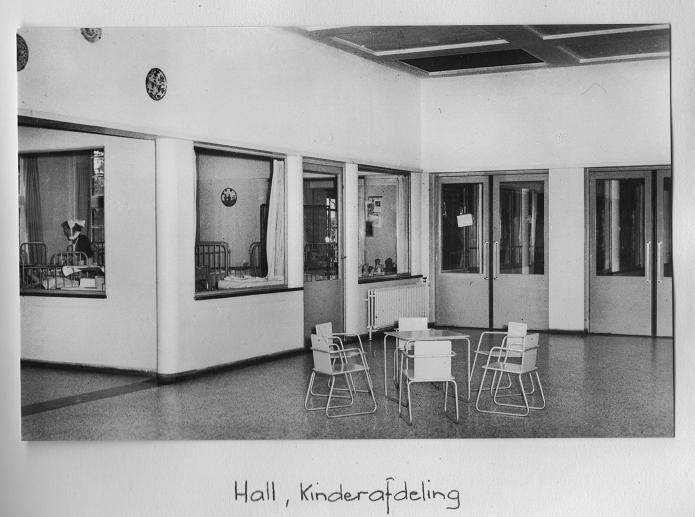 of the Diaconessenhuis in Utrecht
and, together with a friend she travelled to Holland. There she made the pictures that can be seen on this page.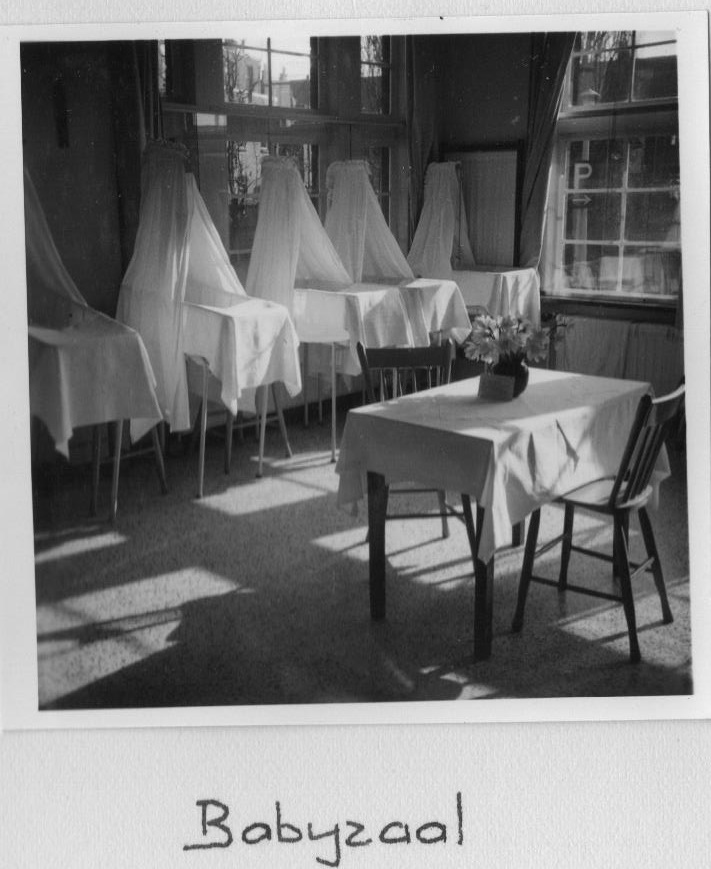 As one can see, the babys were put out in the garden when the weather was nice in summer and they were also fed there.
The girls that were in the hospital were also put on the veranda so they would be able to enjoy the nice weather and get more light for their healing.
The porridge for the children was made by the nurses in the Papkeuken (porridge kitchen) and the daily way to the hospital was quite lonely. The streets were empty, but the baker brought the bread to his customers with the bicycle.
The young nurses lived on a sort of cosy attic room where they had the view on the town and where the baker that brought bread around to his customers passed with his carrier.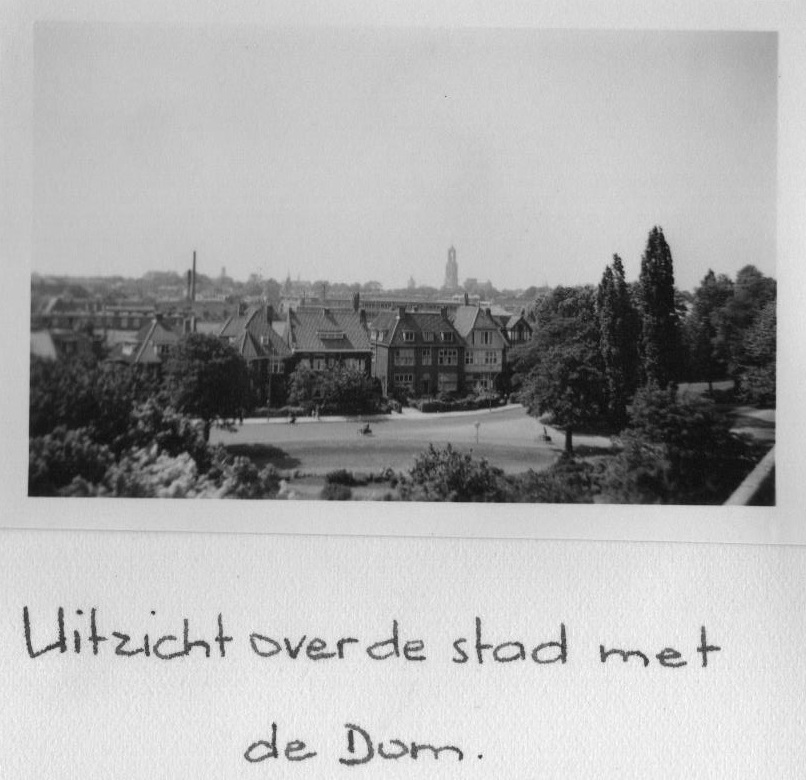 They used their free time to visit several mills and of course they visited the Wilhelminapark in Utrecht.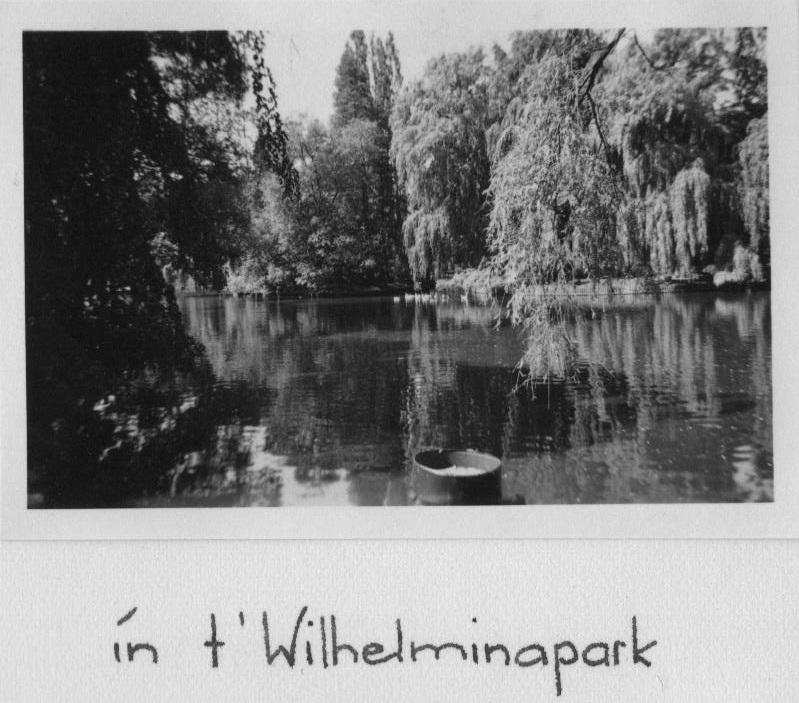 They also visited the Noordzee that was immortalized in the photoalbum as "Nordzee".
The life on the beach and the dunes have, as well as sun-bathing, not really changed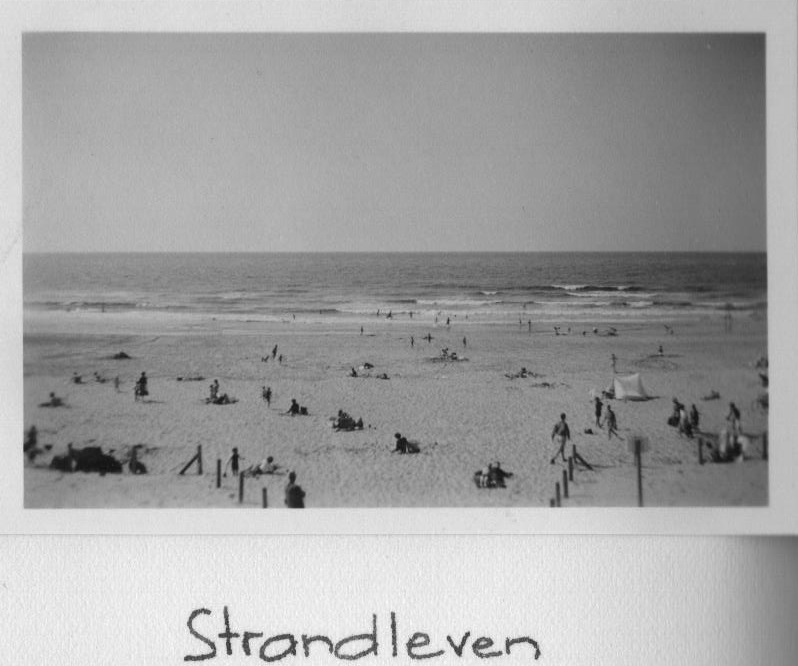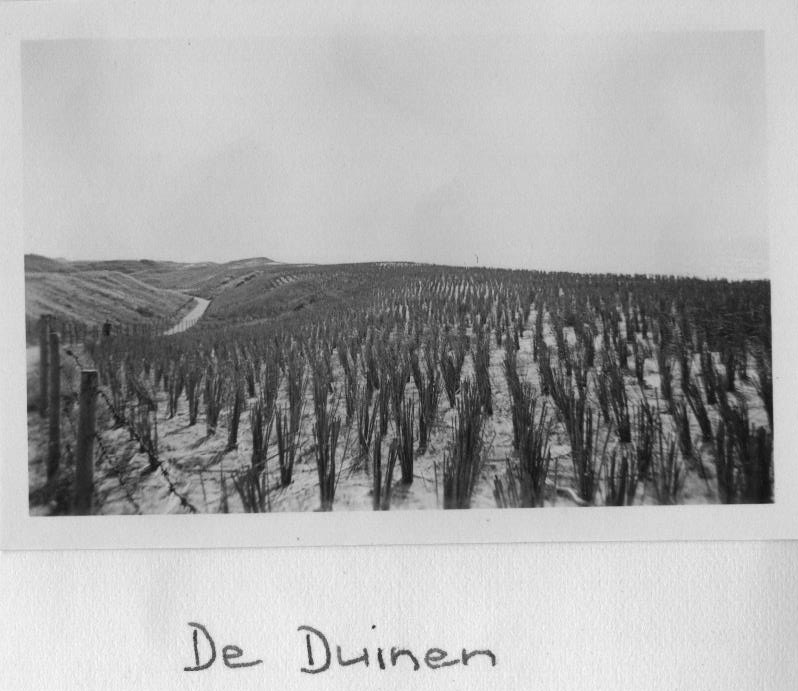 but the swimming suits have.
They also visited the IJsselmeer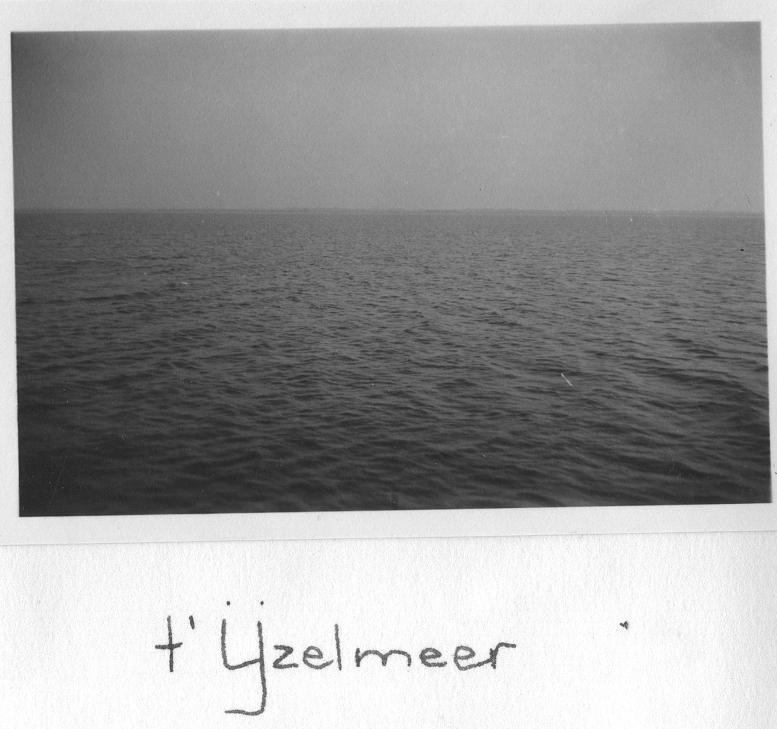 that got the name "IJzelmeer" in the photoalbum. (IJssel is a river, IJzel is glazed frost in Holland)
The nurse has, sixty years afterwards, still very nice remembrances of her short Dutch time. After some months she was called back to Switzerland and stayed there.
The time at the Diaconessen was not easy. The Diaconessen did their work very good, but they were severe and the nurse felt sometimes that they did not have any emotions. An experience that she still remembers very clearly 60 years later, was the order to fetch a baby as she had only been there for one week.
She had to go to a room to fetch the child that she would find there. After she found the room, she was frightened when she lifted the child as the child did not live any longer. No one had told her that.